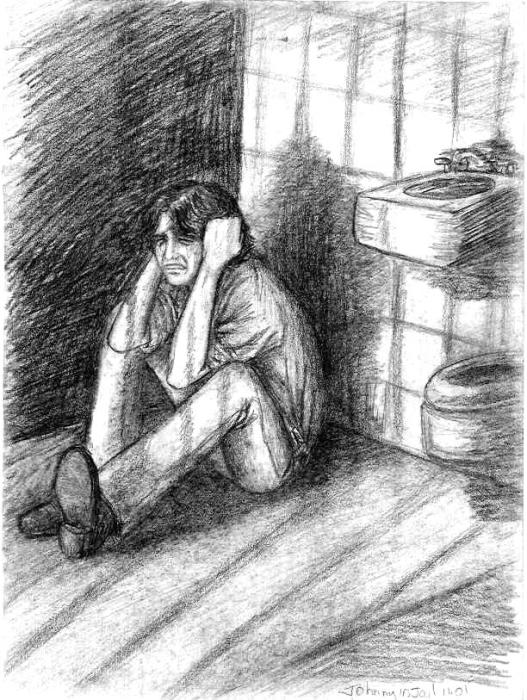 1983 - Two correctional officers at a Marion, Ill., prison are murdered by inmates in two separate incidents on the same day. The warden at the time puts the prison in what he calls "permanent lockdown." It is the first prison in the country to adopt 23-hour-a-day cell isolation and no communal yard time for all inmates. Inmates are no longer allowed to work, attend educational programs, or eat in a cafeteria. Within a few years, several other states also adopt permanent lockdown at existing facilities.
1989 - California builds Pelican Bay, a new prison built solely to house inmates in isolation. By most accounts, it is the first Supermax facility in the country. There is no need to build a yard, cafeteria, classrooms or shops. Inmates spend 22 1/2 hours a day inside an 8-by-10-foot cell. The other 1 1/2 hours are spent alone in a small concrete exercise pen.
1990s - The building boom of Supermax or control-unit prisons begins. Oregon, Mississippi, Indiana, Virginia, Ohio, Wisconsin and a dozen other states all build new, free-standing, isolation units.
1994 - The U.S. Bureau of Prisons builds ADX Florence, the federal government's first and only Supermax facility, in Florence, Colo. It's known popularly as the "Alcatraz of the Rockies." It currently houses 9/11 conspirator Zacarias Moussaoui, "American Taliban" John Walker Lindh, Unibomber Ted Kaczynski, former FBI agent and convicted spy Robert Hanssen, Olympic Park and abortion-clinic bomber Eric Rudolph, and many others.
1995 - A federal judge finds conditions at Pelican Bay in California "may well hover on the edge of what is humanly tolerable" (Madrid v. Gomez). But he rules that there is no constitutional basis for the courts to shut down the unit or to alter it substantially. He says the court must defer to the states about how best to incarcerate offenders.
1999 - A report by the Department of Justice finds that more than 30 states are operating a Supermax-type facility with 23-hours-a-day lockdown and long-term isolation. The study finds that some states put 0.5 percent of their total inmates in this kind of facility, while other states lock up more than 20 percent of their inmates this way.
2005 - Daniel P. Mears, an associate professor at Florida State University, conducts a nationwide study and finds there are now 40 states operating Supermax or control-unit prisons, which collectively hold more than 25,000 U.S. prisoners.
When is the US going to wake up an realize this cruel and unusual punishment.